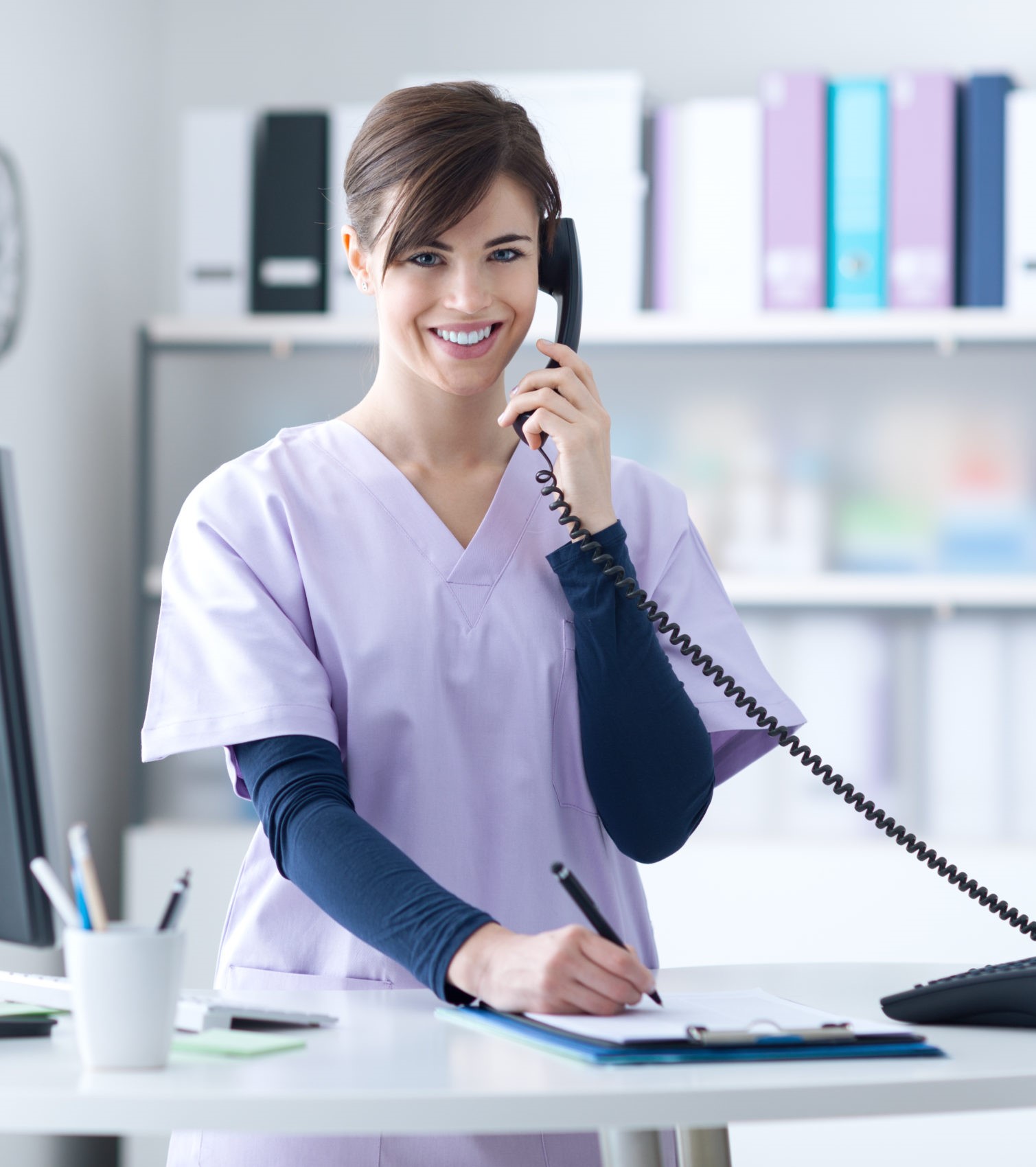 Receptionist Learning Path
The receptionist is the key ambassador for your business. They're your partner in growing the practice. They are the first point of contact (and hence the first impression) for your office, and the first person someone sees when they walk in speak with when they call. They have an incredible influence on the potential success of your entire practice.
The receptionist needs GREAT (not "good enough") communication skills and understanding of how to handle every scenario that can come their way. 
We'll teach your Receptionist how to:
Greet Patients:
Welcome patients with great customer service
Collect any needed paperwork
Coordinate with the back office
Answer the Phone:
The right way to answer the phones
Understand the different types of calls and what to do with them
Get the callers information
Route calls to the appropriate team members
Take messages
Communicate with Patients:
Have great communication with patients and team members
Improve phone skills for handling new patient calls
Get word-of-mouth referrals
Organizational Duties:
Understand how the practice structure works and who does each function
Route incoming/outgoing mail/packages
Contribute to case acceptance and office productivity
Manage outreach to patients
Manage the reception area
Open & close the front office
And more!
Additional duties such as scheduling patients, collecting payments, insurance, etc, are covered in their respective positional learning paths (Scheduling Coordinator, Financial Coordinator, etc). If your Receptionist does these functions, they should also to the appropriate sections of the other learning paths. 
Watch a free preview lesson:
Courses in the Receptionist Training Path Include: